In the absence of a nuclear deal, regional cooperation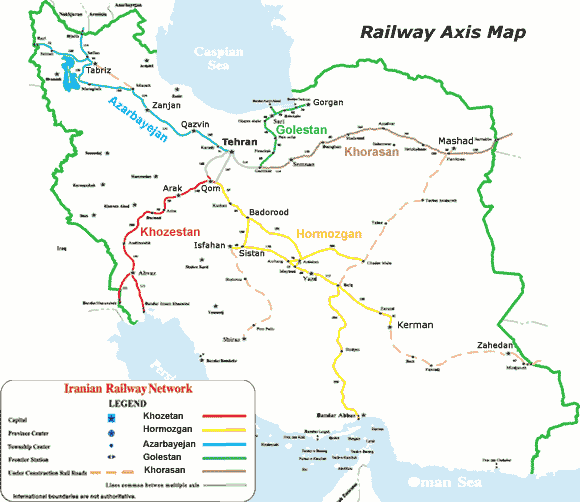 To the surprise of none, a lasting nuclear deal that attenuates fears both in Tehran and the West has proven elusive.
 The high-wire balancing act that foreign ministers from the United States, EU countries and Iran have all agreed to undertake for the betterment of their corresponding countries has yielded little more, at this juncture, than dueling statements of optimism and pessimism. In the case of the former, statements have been made by all parties as recently as May 12. The statements emerged after talks held in Geneva yielded a set of parameters – a mere blueprint, really – according to which future talks would be held. In reality, such parameters mean little in the long run, and have thus far only served to provide hope at time when a shortage thereof is becoming increasingly evident. A great variety of technical issues must be resolved prior to the "hard stop" deadline fixed for July 20, and officials have already stated that they are "skeptical a comprehensive agreement" can brokered by that time.
As progress or a lack thereof continues to be made with respect to the Iranian deal, officials in Tehran have ramped up their own efforts to expand influence throughout the region, perhaps in anticipation of a heretofore fleeting deal. Outside of the heavily saturated topic of energy, Iran has sought to expand its own web of partners in the area of transportation infrastructure and multilateral security. Three countries with whom relations have become an increasingly dominant topic of discussion are China, Turkmenistan and Tajikistan. It should come as little surprise to anyone that China has sought to augment transportation ties with Iran. Beijing realizes that Iran holds the key to many of Central Asia's figurative doors, and will seek to boost economic support for Iran in order to fulfill its own goals. Iran, conversely, sees China as a powerful champion of its own ambitions vis-à-vis the United States in the UN Security Council. Iran has utilized this relationship to secure Chinese funding to the order of $1 billion for a high-speed train within Iran, and has gained Chinese support for a new multilateral security pact with Russia and China.
In addition to traditional partners such as the hegemonic China, Iran has moved consistently to strengthen pacts with rising powers in the region. Turkmenistan, a reclusive, albeit increasingly important Central Asian gas and oil giant, has maintained strong relations with Tehran since the country's inception in 1991, whereupon Iran was the first nation to recognize its legitimacy. The two have collaborated frequently in energy and bilateral trade, and have also found common ground in areas of transportation infrastructure. Officials in Tehran and Ashgabat brokered a North-South-Corridor Railway line that will link Iran and Turkmenistan with another oil giant, Kazakhstan, to the north. The North-South Transport corridor is set to run 677 km (420 mi) and is expected to create a multimodal transport system that will be available to enterprise-level transport trains and civilian passenger trains alike.
Transport networks have played an increasingly important role in Iran's foreign policy agenda, particularly with regards to regional networks that connect countries with ties, whether cultural or political, to Tehran. Tajikistan, a Persian-speaking nation that borders Afghanistan and has garnered the interest of Russia, China and the United States has restated its desire to strengthen ties with Iran. Foreign ministers from the two countries met recently in Tehran and emphasized that bilateral ties with regards to infrastructure and economic cooperation will be ramped up as Tajikistan seeks to cast off its current status as the poorest and one of the most corrupt countries in the world.
Iranian foreign policy with regards to the region in which it is found have not taken a back seat as the country seeks to broker a favorable end to a restrictive array of sanctions. In the absence of western investors, Tehran has sought to strengthen existing bonds and foment cooperation with new partners, with much success. Though a lasting agreement between the West and Tehran is at this stage deemed unlikely, any lessening of sanctions will free up an already economically aggressive Iran to increase its own global footprint.
Eric Wheeler