Heading for elections: the Democrats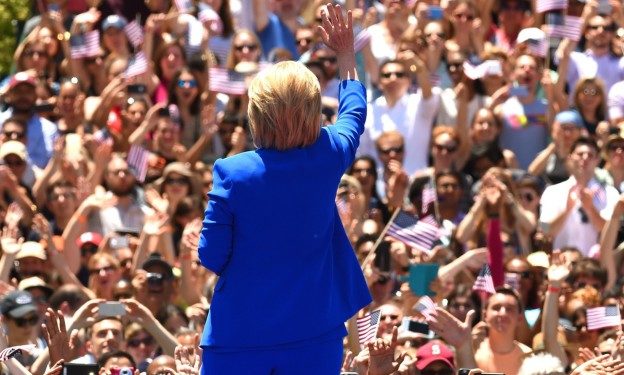 While the Republican Party has fifteen candidates, in the case of the Democratic Party, just five people are competing to be the presidential candidate of the USA government, being Hillary Clinton the undisputed favourite in the polls.
 But other candidates such as Martin O'Malley, Lincoln Chafee, Bernie Sanders and Jim Webb are also running to be the next candidate of the Democratic Party for the USA Government.
To keep the voting of the sceptics, Clinton demonstrates her progressive ideas on various issues, including immigration, gay marriage, criminal justice, voting rights and campaign finance. Many analysis show that Democrats believe her previous experience as Secretary of State under Obama's presidency could be a potential weakness since many Americans still disapprove of the foreign policy of the current administration.
But that's not all; the controversy has arisen about her candidacy with great impact in the press. Clinton used a private server when she was Secretary of State. Later, she erased half of the messages and could have compromised confidential information. Tens of thousands of emails have been lost and confidential information may have been compromised.
The State Department announced that more than a hundred emails that have been released are classified for reasons of national security. Previously, other sixty three emails had been classified as confidential. For Hillary Clinton's detractors, it is a scandal of the first order, which places the former first lady at the level of Richard Nixon, according to reports.
The former First Lady says she did not send confidential information and did not use her government account for convenience. However, it is clear that this incident is damaging the image of Clinton, so far the favourite for the Democratic nomination, according to the polls. Two weeks ago, during an interview with The Associated Press, Clinton said she did not have to apologize for using a private server. However, in the last days, Clinton has stated "Sorry. I am responsible and I'm trying to be as transparent as possible." Her statements have changed over the past few days, after many disappointing surveys and concerns of her campaign staff.
Bernie Sanders is the only candidate who is classified as a socialist. Sanders is a clear defender of free higher education, universal public health, combating climate change, immigration reform and the judicial system, greater control of Wall Street and the banks and he is in favour of tax cuts for the wealthiest citizens. Unlike the others candidates, Sanders has refused to accept millionaire donations. In fact, his campaign has focused on small donations of 5-10$. His greatest strength is his electoral company, as their advisers are making clever use of social networks, communicating his message across to voters. Last August, 15,000 people attended their election campaign activities in Seattle and 20,000 in Portland.
Martin O'Malley is another candidate. He served two terms as governor of Maryland, where he carried out progressive policies such as the legalization of same-sex marriage, the abolition of the death penalty and decriminalization of possession of small amounts of marijuana. O'Malley has called out against Wall Street executives, has stated there should be a minimum wage of $15 an hour and also the end of university debts. It presents a speech similar to Sanders, but is a young man who also has 15 years of experience as an executive. In his election campaign he is making a clear commitment to renewable energy and immigration reform.
Lincoln Chafee, the former Rhode Island governor and senator. Chafee was the only senator who voted against the Iraq war, according to his official biography. He ran as an independent for governor of Rhode Island and worked from 2011 to 2015. He supported Barack Obama in his two campaigns. He is a big supporter of Obama's diplomatic initiatives with Iran and Cuba.
Jim Webb's entire career has been linked to the Army. He served in the Vietnam War and he was awarded two Purple Heart medals. After his service in the army, he made a career as a writer and journalist of the armed forces. He began his political career dealing with the protection of war veterans. He has written 10 books, most of them about military issues and has produced a film "Rules of Engagement". He is against the nuclear deal with Iran.
At the moment it seems that Hillary Clinton is the favourite to win the presidential race. However, a very intense and tight pre election campaign still remains.
Manuela Sánchez Gómez